3 min read
Updated 08 Sep 2023
While your super's working hard for you, did you know it's also giving people living with Parkinson's disease a better quality of life?
Parkinson's disease is a progressive movement disorder that occurs when the brain can't make enough dopamine to control movement. Symptoms can include muscle rigidity, tremors, postural instability and slowness of movement. It's the second most common neurological condition, affecting around 20 million people worldwide. While the average age at diagnosis is 65, around 20% of those diagnosed are aged under 50. There's no cure, but treatments can give patients a good quality of life.
We're invested in Australian digital health company Global Kinetics, who are helping to deliver better care for people with Parkinson's disease through new wearable technology.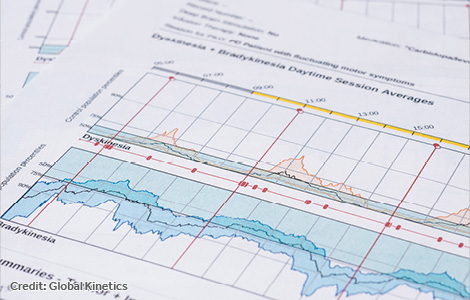 The company was founded in 2007 to commercialise innovative technology for recording movement symptoms of neurological disease. Today, Global Kinetics' lead product is their Personal KinetiGraph (PKG), a wristband that records wearers' movement over several days. It gives doctors objective data on how their patient is moving, including whether they're moving slowly or finding some movements difficult. Doctors can then use this information to assess their patient's condition and make more accurate decisions about medications and management. The band can also send reminders to take medication, plus it doubles as a wristwatch so it can be worn comfortably.

The PKG device can remove some of the trial and error in managing Parkinson's disease, as patients don't need to describe their symptoms (which can be difficult to remember and describe). Getting personalised care quicker leads to better patient care and reduced costs.
The technology for the PKG was developed by Professor Malcolm Horne from the Florey Institute of Neuroscience and Mental Health and Dr Rob Griffiths.  
To date, the PKG has been used 50,000 times in the US, Europe and Asia Pacific. Global Kinetics continues to seek partnerships with pharmaceutical and medical technology companies to help develop new and advanced therapies for Parkinson's disease.
Hostplus has invested over $3 billion in venture capital investments. These investments include companies like Global Kinetics that aim to improve the lives of patients with neurological conditions.
The information in this article is correct as at time of publication.
This information is general advice only and does not take into account your personal objectives, financial situation or needs. You should consider if this information is appropriate for you in light of your circumstances before acting on it. Please read the relevant Hostplus Product Disclosure Statement (PDS), available at hostplus.com.au/pds before making a decision about Hostplus. For a description of the target market, please read the Target Market Determination (TMD), available at hostplus.com.au/ddo.​​​​​​
Issued by Host-Plus Pty Limited ABN 79 008 634 704, AFSL 244392 as trustee for the Hostplus Superannuation Fund (the Fund) ABN 68 657 495 890, MySuper No 68657 495 890 198.