6 min read
Updated 28 Aug 2023
Why Hostplus
Know your investments
In this article, we'll explain what unlisted assets are and how they can help grow your super, keeping you on track to achieve your retirement goals.
Put simply, an unlisted asset is any type of investment that's not listed on a public exchange, like the Australian Stock Exchange.

The importance of unlisted assets
Unlisted assets have long been an important part of our diversified investment strategy.
Hostplus' Balanced option has nearly half of its investments in unlisted assets, such as property, infrastructure and private equity.
Unlisted assets can be a great way to diversify an investment portfolio. They behave differently to publicly traded, or listed, assets in that they typically don't experience the same levels of volatility that can be seen on listed markets.
Our members are invested in nation-building infrastructure projects and life-changing technologies, vital transport links such as toll roads, airports and seaports, renewable energy sources, shopping centres, convention centres, offices and industrial buildings, to name just a few. They're essential assets for our society, now and into the future.
Let's look at infrastructure and property investments and why they're a central part of our investment strategy.
Hostplus default Balanced (MySuper) option aims to hold 45% of its investments in unlisted assets
  MySuper balance option invesments (Text only)        
 
Asset classes
Allocation      
Listed equities
Australian equities
21%
International equities – Developed markets      
21%
International equities – Emerging markets
8%
Unlisted assets 
Property
13%
Infrastructure
12%
Private equity
8%
Credit
7%
Alternative
5%
Bonds and cash     
Cash
5%
Infrastructure assets cover a broad category of investments. They commonly provide essential services that contribute to our economy, standard of living and way of life.
Hostplus members have some of their retirement savings spread across a wide range of infrastructure assets within Australia and around the world.¹ The main way we do this is by owning a stake in an infrastructure project or asset, which allows our members to receive a share of the asset's future income, as well as any capital gains if it increases in value over time.
Over the long term, these assets have delivered strong returns for Hostplus members, without the sharp rises and falls seen in share markets.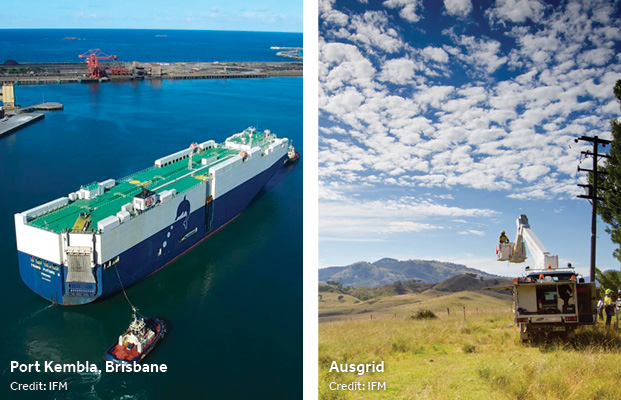 Property is an asset class many people are familiar with. It's known for the ability to produce a regular income (from tenants) on top of any increase in a property's valuation over time.
Hostplus members invest in $5.9 billion of property assets – including residential, commercial and industrial property – within Australia and internationally.
Our property investments have a strong focus on sustainability, exemplified by International Towers on Sydney's waterfront. These are premium-grade office buildings located at Barangaroo, one of the world's most sustainable commercial precincts, and Australia's first large-scale carbon-neutral community. The precinct leads the country in terms of waste—88% of all waste is currently reused, recycled or repurposed and an onsite recycled water treatment means the precinct can recycle, reuse and export more treated water than the drinking water used.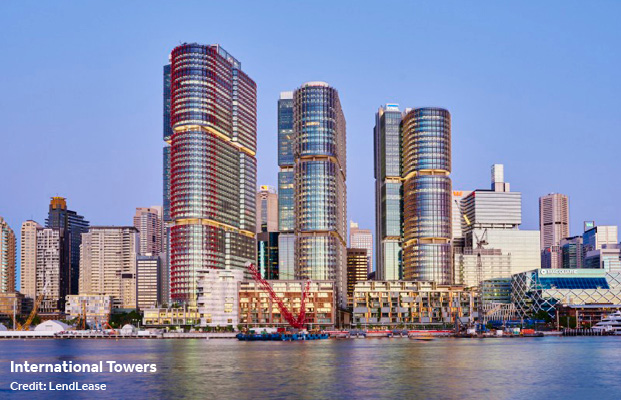 How can I invest in unlisted assets?
For most individual investors, it's not possible to invest directly in unlisted assets on a large scale. You'd need a large amount of money and would have to make a long-term commitment.  
As a large institutional investor, Hostplus has the access and experience to invest in a wide range of unlisted assets on your behalf, helping to grow your super so you can enjoy a comfortable retirement.
To us, investing in unlisted assets is a good way to spread investment risk. They help to diversify the portfolio from the daily volatility of listed markets.
Learn more about investments in your super.
The information in this article is correct as at time of publication.
1. Applicable for members investing in Hostplus default Balanced option, other pre-mixed options except Indexed Balanced, and our infrastructure options. Not applicable for all investment options.
This information is general advice only and does not take into account your personal objectives, financial situation or needs. You should consider if this information is appropriate for you in light of your circumstances before acting on it. Please read the relevant Hostplus Product Disclosure Statement (PDS) before making a decision about Hostplus. For a description of the target market, please read the Target Market Determination (TMD). Past performance is not a reliable indicator of future performance and should never be the sole factor considered when selecting a superannuation fund.‍